MTS mobile advertising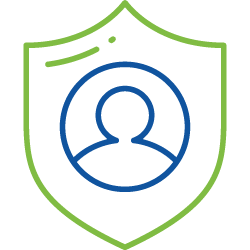 verified
loyal audience
recipients
4
ready-made filter sets
for targeting
per audience
4,10 ₽
cost
one targeted user
Messages
MTS mobile advertising
is an SMS mailing to subscribers of the MTS operator who have agreed to receive advertising mailings. A modern and effective way to place your ads in a variety of formats adapted to different mobile devices.
Mobile advertising of MTS is:
Targeting is a mechanism that allows you to select a part of the entire audience that meets the specified criteria (the target audience) and show the ad to it.
User loyalty Ч advertising messages are delivered to customers who have agreed to receive it.
Innovative features and interactivity of the resource Ч the ability to conduct promotions, quizzes, contests, sweepstakes with feedback from the consumer. Opportunity directly from the message, dial the advertiser's number or click on the link to the site with detailed information.
The proximity of advertising to the user Ч the mobile phone is present in everyone's daily life.
Cost optimization Ч high profitability of the advertising company due to clear targeting and a flexible system of discounts.
Large audience Ч 14 million potential customers.
Types of targeting
Smart Socio-demographic data (gender, age), the amount of the subscriber's expenses (ARPU up to 500 rubles), geotargeting (to the city).
Life All targeting from the "Smart" package", Phone operating system, phone model, ARPU (any). Choose from: geolocation (offline, online) or segments based on interests (standard).
Life + All targeting from the "Life" package, geolocation (offline, online) and segments by interests (standard).
Big Data All targeting from the "Life +" package, behavioral targeting (calls, websites, SMS), targeting by interests, customized Big Data segments.
SMS advertising rates
Cost for the first segment1 messages
(70 cyrillic characters)2, rub. with VAT


Packages
"Smart"
"Life"
"Life +"
"Big Data"

---

4,10 rub.
4,65 rub.
5,30 rub.
8,90 rub.
1
Additional margin for each subsequent segment of the message - 2.90 rub.
2
The maximum number of characters in 2 segments is 134, in 3 - 201, in 4-x - 268.
Limitations
Advertising is prohibited:
pyramid schemes;
forgery of documents (licenses, certificates, diplomas);
sexual services (erotic massage, phone sex, escort services);
adult Sites (18+);
propaganda of violence;
narcotic drugs, prohibited substances;
weapons and ammunition;
gambling games (casinos, sweepstakes, slot machines, playing for money);
actions related to the purchase and / or sale of orders and medals;
intimate goods;
alcoholic beverages;
tobacco products;
payment Systems;
payment services of operators;
electronic Money.
Mailing list preparation period
4-8 working days.
Start advertising
To start an advertising campaign, you need to register in our service and create an advertising newsletter in your personal account under "
Send
" → "
Advertising mailing lists
ї.